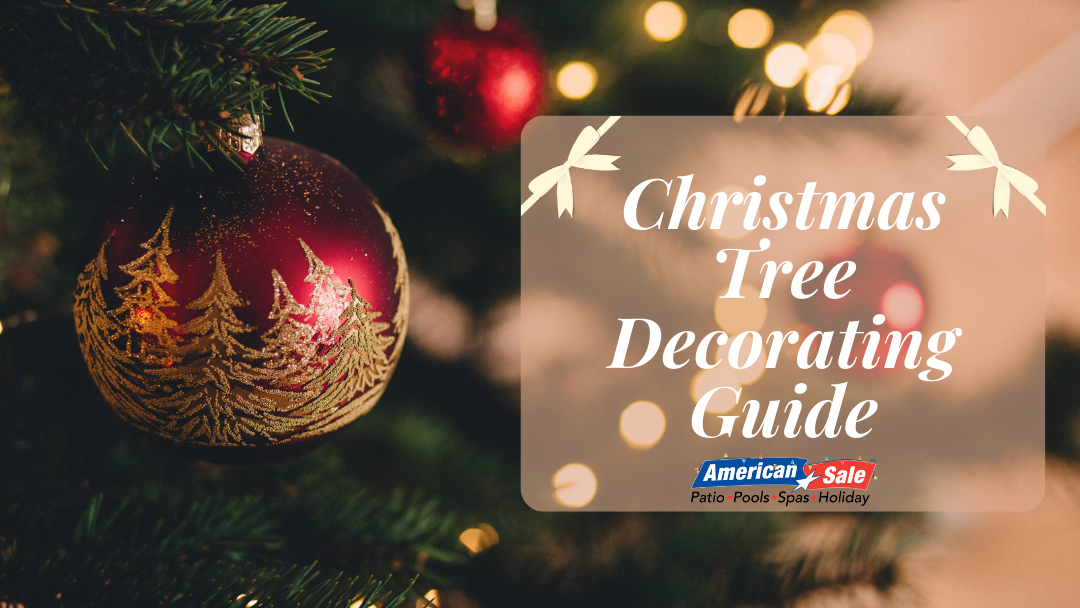 Christmas Tree Decorating Guide
Always wondering which step to add your decorations? Wondering how all the American Sale tree decorators do it? Well we're sharing our tips and tricks now! Make the most merry and bright Christmas Tree by following our easy Christmas Tree Decorating Guide. No matter what your decorating style is, you can transform your bare tree into one that brings home all the Christmas cheer!
Step 1: Set up your tree and "fluff" all the branches to make the tree appear full and life like. Add any additional LED lights you may want to make your tree more colorful or have more lighting effects!
Step 2: Continue with adding colorful ribbon. Starting from the top, create a diagonal draping of the ribbon and make sure to put on loosely for spacing later. 
Step 3: Adjust ribbon until spacing is even, and tuck ribbon into place. 
Step 4: Add floral stems and tree topper decorations or stick with a classic star.
Step 5:
Add bows to body of tree for fullness.
Step 6: Add floral sprays/branches throughout body of tree for extra dimension.
Step 7: Add solid colored ornaments to the inside of the tree for added color and dimension.
Step 8: Add your decorated ornaments and you're done! Take a step back and enjoy your gorgeous tree!
Need some more inspiration? Create the perfect tree with our Christmas Tree Collections where you can choose the décor style you like and shop the whole tree right in one place!
*******
 We hope this Christmas Tree Decorating Guide helped you create a gorgeous tree to create life-long memories around this year. As always, American Sale is also your one-stop-shop for everything Christmas with over 180 trees and thousands of décor items! We wish you and your family a very happy and healthy holiday season! And we hope to see you soon!
---