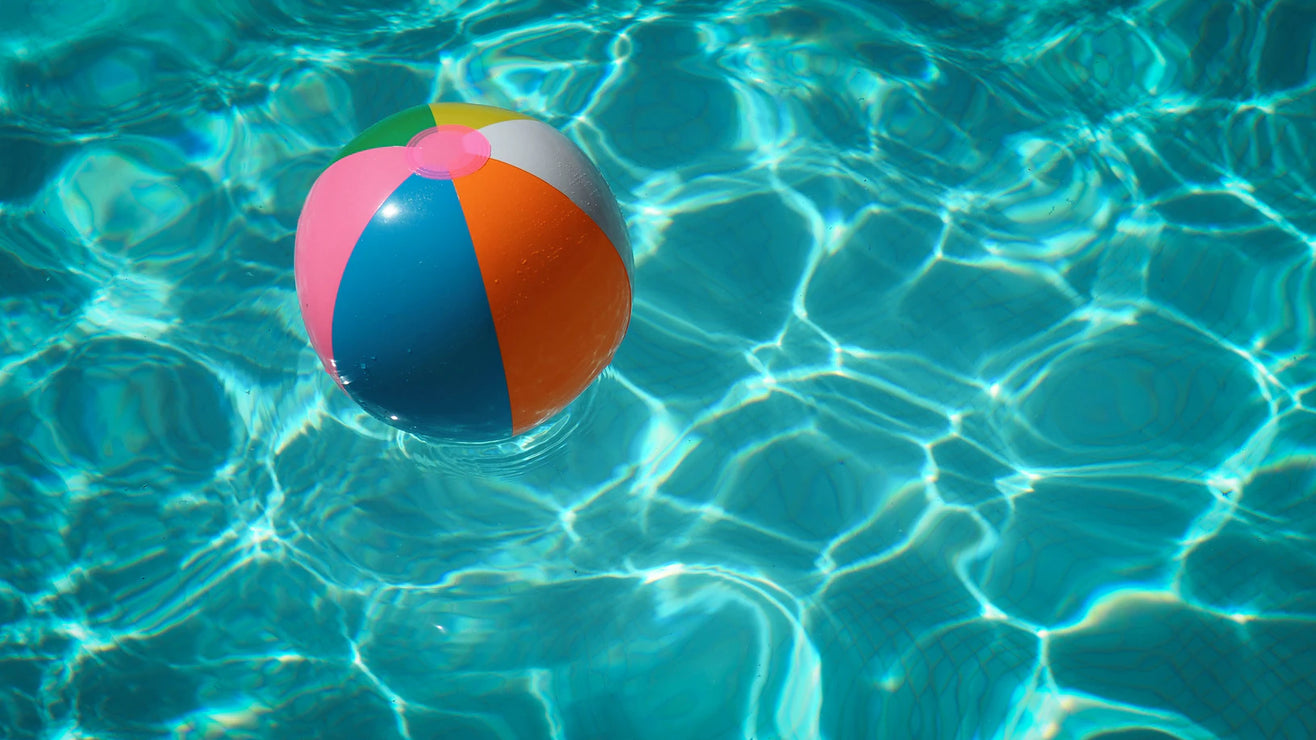 The EASIEST Pool Sanitizing System
The days of high-maintenance, heavily chlorinated pools are over. The FROG Leap® system delivers a unique bacteria-killing combination: sanitizing minerals plus a very low level of chlorine. The result is Fresh Mineral Water
® 
that is softer, shinier and uses just half the chlorine of conventional water treatments. 
The
EASIEST
pool water care system is at your fingertips! Everything is prefilled for
no
mess,
no
guess,
no
stress water care! 
Dive into worry-free pool enjoyment! Pool owners, say goodbye to constant chlorine level monitoring and hello to more time enjoying your pool!
How Does it Work? 
The FROG Leap pool sanitizing system uses a combination of minerals and a LOW level of chlorine that creates Fresh Mineral Water. It starts with the Infuzer® that is installed after the pump and filter. Then the Anti-Bac Mineral Pac® is inserted inside with minerals that destroy bacteria all summer long. The Torpedo Pac® goes in next and precisely dispenses the small amount of chlorine needed for each pool. Everything is pre-filled so no more touching or measuring out chemicals. Simply replace the Torpedo Pac every 1-3 weeks when empty and the Anti-Bac Mineral Pac every 6 months. You simply relax and enjoy your pool!

Infuzer®:


This is the water treatment center that controls the flow of water to each part of the FROG Leap® System
For pools up to 25,000 gallons
Helps make water easy on skin, helps protect pool surfaces, no salt corrosion
Control dial on the front allows you to manage the amount of water flowing through the system
Continuously dispenses chlorine at a precise low level (only 0.5 is needed)
Once you have determined the correct setting for your pool, just set the dial and forget it for weeks at a time
Shop Infuzer & Anti-Bac Mineral Pac Here
Anti-Bac Mineral Pac®:


Holds the minerals and fits inside the FROG Leap

® Infuzer®

Contains EPA approved mineral formula

This mineral disinfectant helps chlorine last twice as long

FROG Leap

® Anti-Bac Mineral Pac® must be replaced every six months, or after one pool season (whichever is shorter)

Also keeps pool water pH-balanced by acting as a neutralizer

Anti-Bac makes the water feel softer without the problems associated with chlorine like: faded swimsuits, premature damage to pool equipment and smelly odors
Shop Infuzer Here (Includes
Torpedo Chlorine Pac®
For swimming pools 10,000 to 25,000 gallons
Pre-filled with chlorine tablets so no more touching or measuring out chemicals
With the Torpedo Pac®, chlorine lasts twice as long (only needs 0.5)
Works with the minerals in the Infuzer

®

 

to completely eliminate bacteria in swimming pool water
Makes water easy on the skin and protects pool surfaces
Handles on the Torpedo Pac® are easy to remove
Replace the Torpedo Pac® every 1-3 weeks when empty
Shop Here
 Pool Wake Up!® / Pool Hibernation
Pool Wake Up!® is used for Pool Opening

Pool Hibernation is used for Pool Closing

This 3-step process rids the water of contaminants, resets the chlorine levels and prevents algae for 90 days

Kit handles pools up to 15,000 gallons (2 kits for 30,000 gallons, etc.)

Everything you need to open your pool, and also provides all the protection you need when shutting down your pool for the winter
Use for optimal performance of the FROG Leap® Systems
Worry-free way to winterize your swimming pool
 Shop Here
 It's that easy! Make the most of your summer, use less chlorine, spend less time taking care of your water and have more time to enjoy your pool! 
Shop All Pool Maintenance Products in-store or online at AmericanSale.com
---