BRIDGEVIEW
Store Hours
Monday - Friday: 10am - 6pm
Saturday: 10am - 6pm
Sunday: 10am - 6pm
BRIDGEVIEW
Our oldest store to-date, our Bridgeview store was built and opened in 1971 to begin serving the Chicagoland area for a successful 44 years! Located conveniently off of I-294 and just north of Rt. 20 on Harlem Ave, Bridgeview offers easy access to an array of great home recreation and holiday products! Stop in today to talk to our friendly and expert staff!
Check Store Events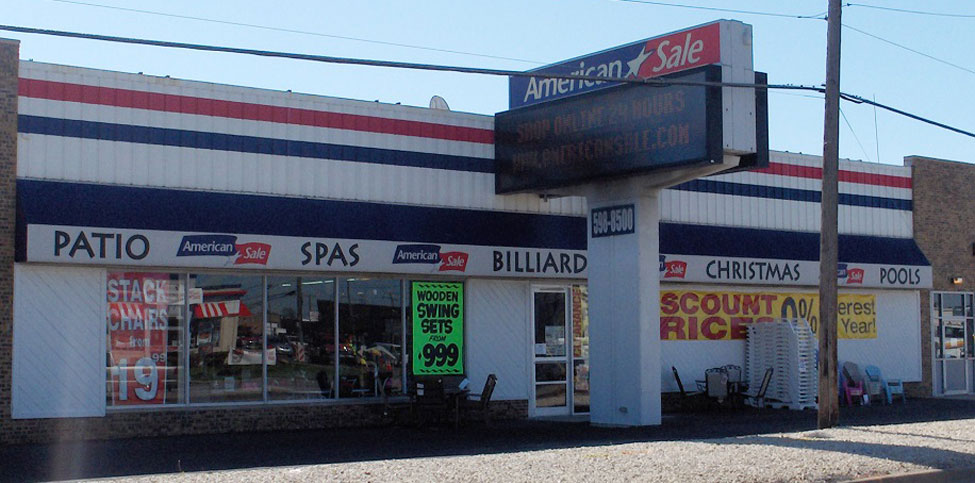 ---
chicagoland's favorite for a reason
We walked in and were assisted right away. Our sales rep was very knowledgeable of products we were shopping for and made the process smooth and easy.
Cindy P.
Store Location: Bridgeview, IL
We have shopped at American Sale many times for our pool, filter and accessories, and have always found what we needed at a fair price.
Mike & Sharon D.
Store Location: Bridgeview, IL
I found the store to be very clean with excellent items.The associates were very helpful and I saw so many nice things.I will shop their again.I would rate them one of the best.
Bernard.
Store Location: Bridgeview, IL