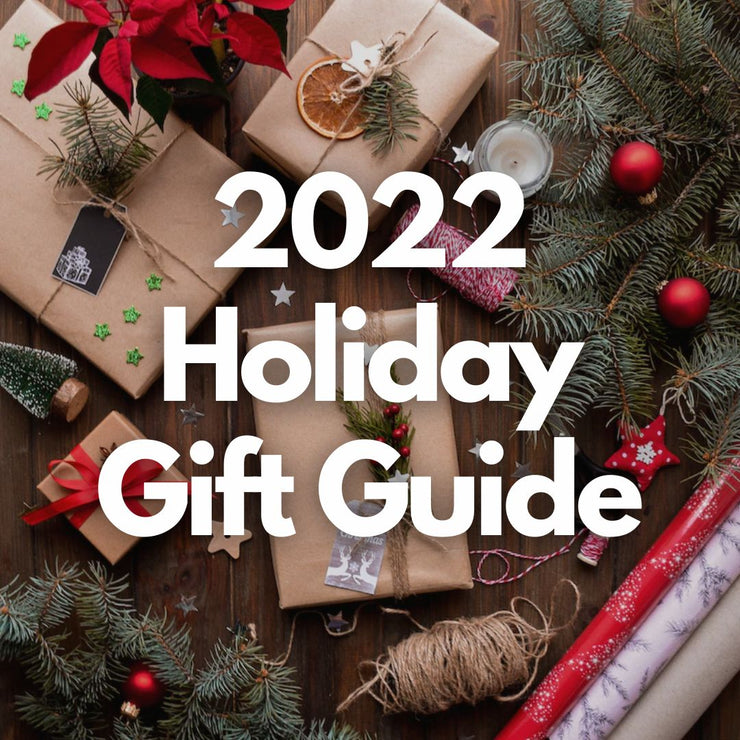 2022 Holiday Gift Guide
With our list of the best gifts from 2022, choosing the ideal Christmas presents is simple! We've got you covered with all the greatest 2022 Christmas presents, whether you're wanting to surprise the kids with year-round fun at home, improve new stay at home life, or just need a little something to add to your stockings!
Family Fun for Seasons to Come
The best gifts are those that the whole family can use! 
Olhausen Billiards Table
Customize the perfect pool table that fits your space! From the style to the wood stain, to the felt color, to the pockets, you can create the perfect table for endless family fun! Stop in store for our Home for the Holidays Sales Event to customize your Olhausen Table up to 25% off and get a FREE Player's Kit Upgrade! 
Shop Billiard Table Models Here
Air Hockey Table
Add some fun and flair to your home without making it look like your local arcade. The Centennial Riverbank Air Powered Hockey Table features a beautiful, rustic wood finish, giving its classic design a modern twist that will look stunning in any home. This table has everything you need to start playing, just grab the two pucks and get ready for hours of fun!
Shop Game Table Models Here
Traeger Grill 
 Traeger grills allow more cooking capacity, giving you more space to cook for parties and holiday meals so the whole family can enjoy delicious, hearty food. Whether you're gifting the whole family a grill or purchasing one for yourself or to create the perfect Christmas day meal, we have a variety of grill models that will fit any lifestyle! ⁠
Shop Traeger Grill Models Here
Gifts for the Kids
Springfree Trampoline
Bring the Fun Home this Christmas with a Springfree Trampoline! Springfree is named the World's Safest Trampoline because of its unique design with zero springs, a soft edge mat, and flexible enclosure. That way, you can feel comfortable leaving the kids to jump all day! Plus your Springfree Trampoline is made to withstand harsh weather conditions which means you can STILL use this great gift in the wintertime when the snow falls! 
Shop Springfree Trampolines Here
.
Swing Sets
Gift a year-round outdoor adventure right in your backyard! 
With their handy picnic tables, swings, trapeze bars, rock walls and wave slides, these play sets ensure your little adventurers will be spending a lot more time outdoors...even in the winter!
Browse Swing Set Models 
Here
Stocking Stuffers
Stocking stuffer ideas for the whole family! Whether it's for Mom, Dad, the kiddos, or yourself, we've got ideas for everyone!
YETI Rambler 14oz. Mug
The YETI Rambler® 14 oz. Mug is the toughest, most over-engineered camp mug out there. Unlike traditional camp mugs, this double-wall vacuum-insulated body protects hands from hot or cold contents while keeping coffee, chili, oatmeal – you name it – well-insulated.

The YETI Rambler® Mug keeps your coffee just as hot as the first sip, and your cold-brewed coffee just as cold. The gift that everyone will love!

Shop YETI here
Quick Read Digital Food Thermometer
 The Big Green Egg Quick-Read Digital Food Thermometer provides accurate food temperature readings in seconds! The thermometer fits conveniently in your pocket (or stocking!) and the handle doubles as a cover for storage. 
Shop Here
Spazzaz RX Stress Therapy Crystals
Feeling stressed? Clear your mind and body as you soak in our Spazazz Spa Crystals, an all-natural blend of stress relieving aromatherapy. Nothing clears the mind and body better than a nice, relaxing evening soaking the stress away! Simply sprinkle a few ounces of crystals to your spa or bath to attain your desired aroma level! Gift someone peace of mind and throw this into a loved one's stocking! 
Shop All Spazazz Crystals Here
.
Light Up Spike Ball
Kids are sure to love this Light-Up Spike Bounce Ball! This rubber ball is covered in rubber spikes and includes a built-in light that pulses when the ball is bounced. Add this small rubber toy to their stocking or holiday goodie bags!
Shop Here
--------------------------------------------------------------------------
We hope you were inspired by some of our gift ideas and enjoyed going through our 2022 Holiday Gift Guide! As always, American Sale is also your one-stop-shop for everything Christmas with over 180 trees and thousands of décor items! We wish you and your family a very happy and healthy holiday season! We hope to see you soon!
Happy
Holidays
from
all
of
us
at
American
Sale! 
---