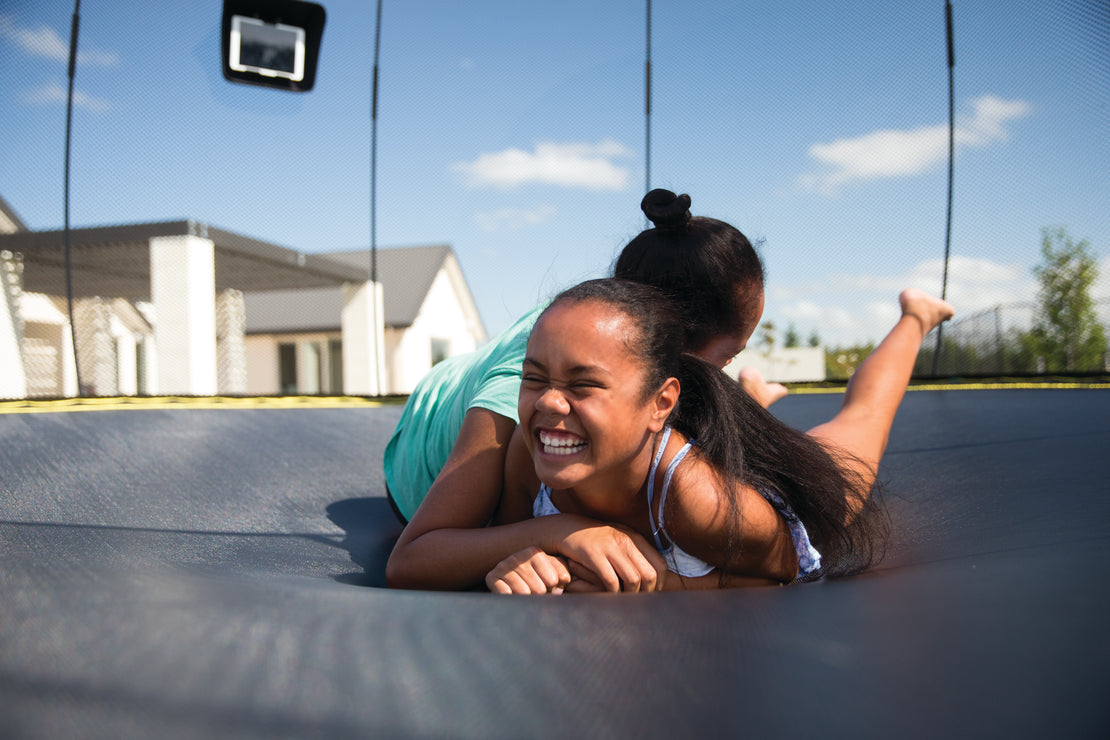 How to Elevate Trampoline Fun!
Keeping the kids entertained for a long period of time is more difficult than ever. Make jumping into springtime even more fun for the kids with some trampoline add ons! Introducing new trampoline activities refreshes play time without breaking the bank on large backyard improvements. No matter what age, there's something for everyone! So, even if you've had your trampoline for years, the kids will never get bored with these extra activities!
FlexrHoop Kit
The Springfree FlexrHoop adds in a whole new element of fun to your trampoline! This hoop attaches right to the trampoline enclosure and is weather resistant, so you can leave it on all year round. And, it's built with the same materials and design concept as a Springfree trampoline, so you don't have to worry about hard surfaces with this hoop either!
Set Includes: A partially assembled hoop & backboard, 2 short support rods, 2 long support rods, 4 plastic clamps, instruction manual, neoprene basketball & pump, cable ties, bolts and nuts. 
Shop FlexrHooop here. 
*******
Looking to add a trampoline to your backyard space? We've got you covered! As the World's Safest Trampoline, our Springfree models have the perfect combination of maximum safety and maximum fun! Shop our Springfree models here and get yours for as low as $36/month during our Save Some Green Sale until 3/28/21!
---