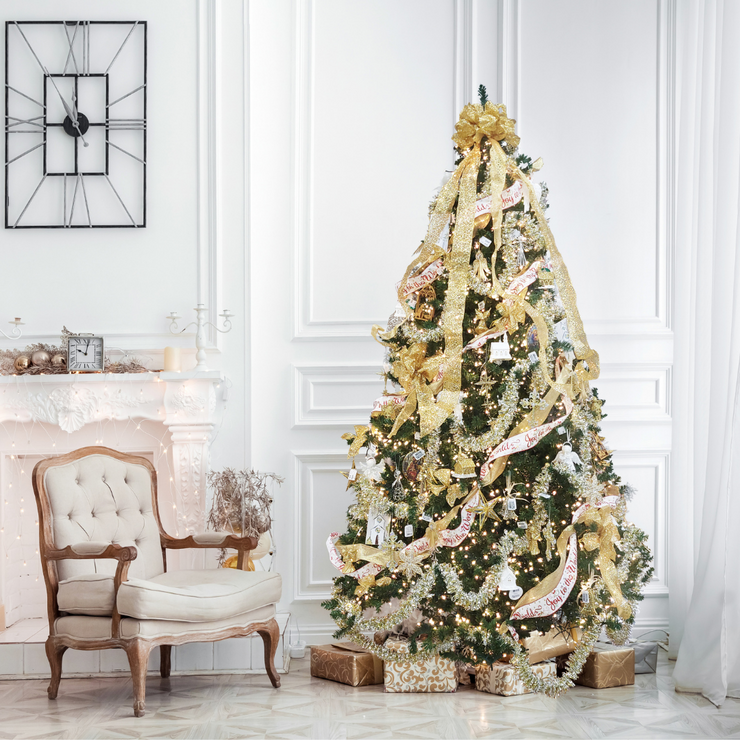 Need some Christmas tree décor inspiration? We've got you covered.
Creating a full and festive Christmas tree like the professionals isn't as difficult as it seems! We've taken the hard part out of decorating your tree by creating themed trees to cater to everyone. Our theme tree collection makes it easy to decorate your tree because all the hard work is already done for you. You can find several different trees with different themes that encompass the Christmas spirit! 
Here's how to start!
Step 1: Go to  AmericanSale.com and Find the "Shop Our New Theme Trees!" page, scroll through and click on the theme tree that you like most!
Here, we clicked on the "Joy to the World" theme tree!
We have included all of the decorations you will need on this page so you can easily recreate your very own "Joy to the World" theme tree right in your living room!
Step 2: Add all the décor in that category to your cart
Step 3: Then checkout! It's that easy!
That's all it takes to have a gorgeous tree straight out of a magazine!
Shop this theme tree by clicking the link below!
Joy to the World Theme Tree - American Sale
---