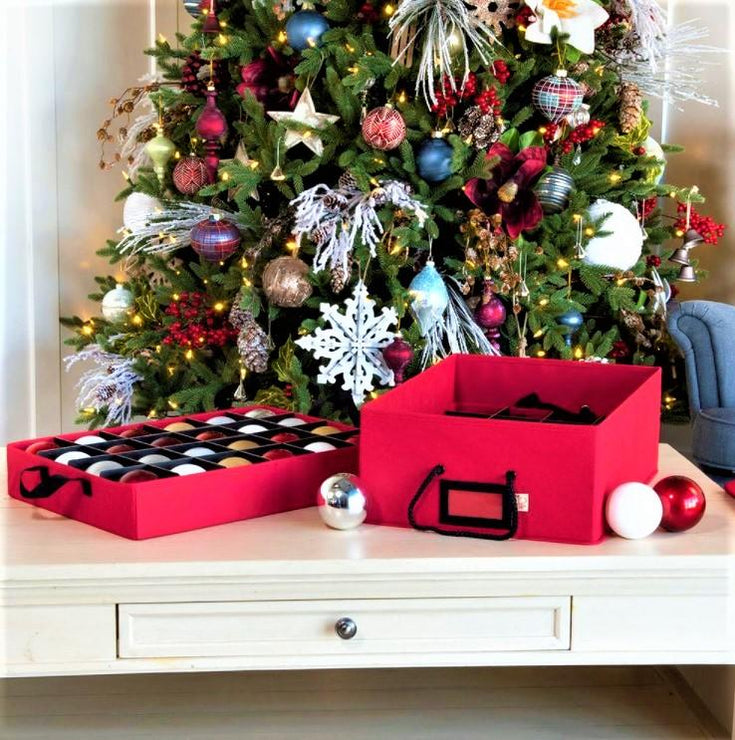 Undeck The Halls - Storing your holiday decorations - Made easy!
Products that will making storing your holiday decorations a whole lot easier!
As we wrap up the holiday season, there comes a time when we realize that we must say goodbye to our Christmas decorations. Everyone loves putting their decorations up, but not many like to take them down.(We get it!)That's where we come in to help.
American Sale is the place to go to find all things needed to keep your Christmas decorations put away nice and neat, making next year's decorating a whole lot easier. We want to make this tedious process, just a little less stressful for you. But before jumping the gun and shoving all your decorations in a box, there are some things to consider. Here are a few products we think will help you declutter and store your Christmas decorations easily and effectively.
Where to Start
The key to making next year's decorating easier all depends on how you store your decorations. Often times, the most tempting thing to do is shove everything in boxes and call it a day. This however, will making decorating for the next Christmas a nightmare. Tangled lights, and broken ornaments are all things no one wants to see when they open up those boxes to decorate.
 Listed below are some products that will make storing your decorations a little less stressful.
1. The Upright Tree Storage Rolling Bag
 is the perfect artificial Christmas tree storage for fully assembled and decorated trees up to 9ft tall. Storing your tree upright allows you to keep your tree assembled and decorated the perfect way, cutting away your set up and take down time. With the included rolling tree stand, set up and take down becomes as simple as wheeling your bagged tree in and out of storage, and suddenly the task you once hated becomes a whole lot easier. Next year, when you set up your tree, simply bunch the bag up at the base of your tree, securing it in the attached tree skirt, and your storage bag will be discreetly hidden from sight as if it weren't even on the tree to begin with.
    
Click here to shop!
2. TreeKeeper Santa's Bags Install N' Store Light Storage with Reels 
will keep your lights, cords and wires tangle free. This product is a Christmas holy grail for easy install and storing! It comes with a clamp which can be attached to either your ladder or your gutter, making light installation hassle free. Not only does this product make it easy to decorate, it's also a great form of storage for your lights. The TreeKeeper Santa Bag allows you to keep your lights tangle free, in a compact bag that won't take up a ton of space. If there's one product that'll make light installation and storage easy, it's this one.
Click here to shop! 
3. The Gift Wrap Organizer Bag
will make storing your leftover wrapping paper, gift bags, bows and all things gifting so much easier! We are all guilty of throwing away unwanted bows and ribbons after we rip open our gifts on Christmas morning. This organizer makes gift wrapping an easy task. Each separate compartment holds gift wrap, bows, ribbon, tags, tape, scissors, pens and more. It can store up to 12 gift wrap tubes! No need to frantically run to the store for some wrapping paper next Christmas, The Gift Wrap Organizer makes it easy so you can find it all in one place!
 Click here to shop!
4. Two-Tray Christmas Storage Box
 - 
Store those beautiful ornaments you've collected so carefully in this dust-free and Two-Tray Christmas Storage Box. With sturdy handles to carry it from storage to the tree and back again, you'll keep all those gorgeous ornaments safe, secure and clean when not in use.
Click here to shop
We hope that we can make the process of taking down and storing your decorations a little easier this year. As always, American Sale is your one-stop-shop for everything Christmas with over 180 trees and thousands of décor items and decoration storage solutions, spas, pools and patios! We hope to see you soon! 
---