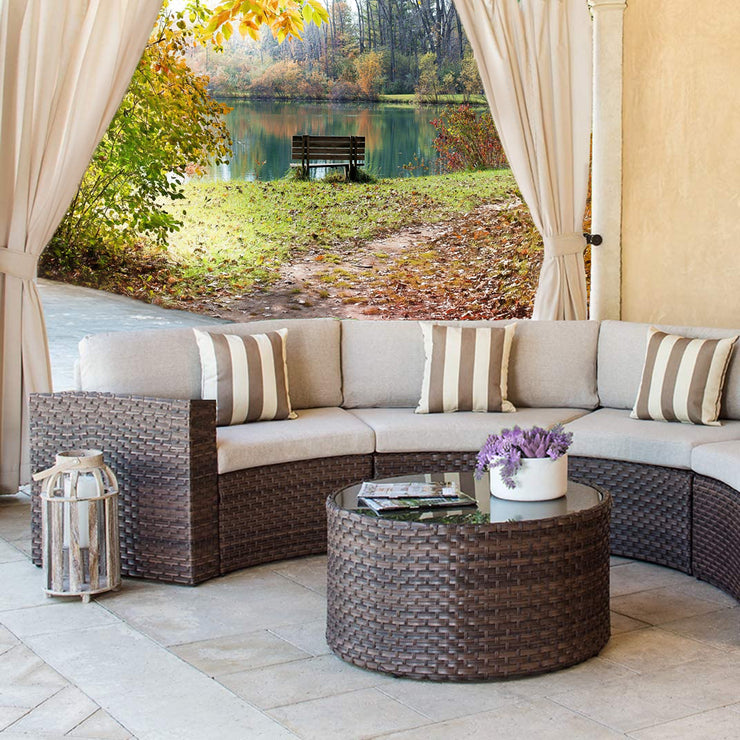 Make The Most Out of Your Patio This Fall
September is almost here, which means fall is not far behind. However, this does not mean you have to start packing up and heading in the house for the winter just yet. Here are a few ways to prepare your patio this fall, for more enjoyment far beyond the summer months.
The sun will start to set earlier in the upcoming months as summer starts to wrap up for the year. One way to continue to enjoy your space into the evening hours is to add outdoor lighting. Hanging a string of lights can be a great way to ensure that the entire patio is well lit. String lights allow you to distribute light throughout your backyard.
The evenings will start to cool down as the sun goes down in the upcoming weeks. One way to stay warm outside in the cooler temperatures is to add a fire pit or patio heater to your space. Adding a heating element allows you to stay warm and cozy around the fire with family and friends, while basking in the warmth.
Bring in Fall Colors to Your Space
There are several ways to add fall colors to your space. For example, start by switching out a few pillows and cushions to fall colors. You can also add some blankets around the patio for family and friends to use on chilly nights.
The fall elements bring rain, leaves and sometimes, even snow. Keep your furniture safe and clean for next spring by covering your furniture at the end of each day.
 A few simple modifications to prepare your patio for fall can provide a versatile patio where your family can cozy around the fire together. As the temperatures begin to cool; you will find some of your most enjoyable moments at home this fall.
---