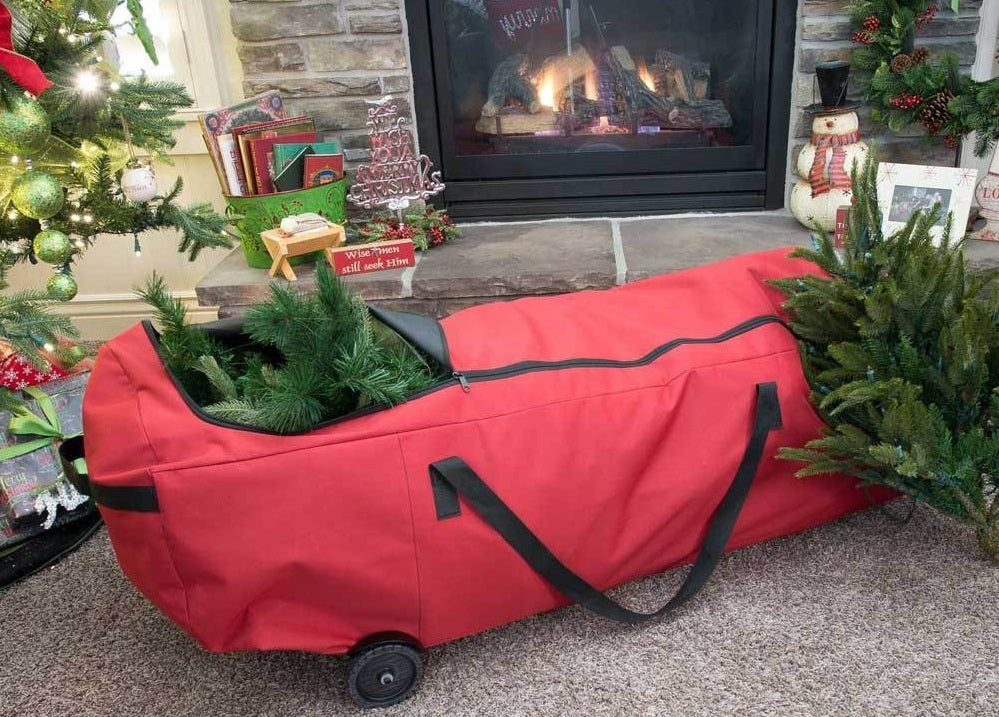 Ways to Store and Protect Your Holiday Decorations
Another Christmas has come and gone. As much fun as it is to decorate for the holidays, taking it all down and storing it for next year can be a lot of work! But don't fret, at American Sale we have everything you need to help make this process as smooth as possible and to also ensure that your priceless holiday decorations stay safe and secure until next year.
Gift Wrapping Storage
Many of us throw our wrapping paper, bows, gift bags and boxes into whatever we can find after we've completed our wrapping session, only to find a mess the next season. With the Gift Wrap Organizer Bag, you can keep all your wrapping necessities safe and organized. The Gift wrap organizer bag stores and protects up to 12 gift wrap tubes, and has seperate compartments that hold items like bows, ribbon, tags, tape, scissors, and pens.
Artificial Christmas Tree Storage
The ideal environment to store your Christmas tree is in a dry, dark area of your home. We recommend storing your Christmas Tree in an Artificial Christmas Tree Storage Bag as these bags have several benefits. This bag easily fits a 6'-9' foot artificial tree and still leaves plenty of space for those extra-large trees. The bag also has heavy duty material that will assist in keeping your tree protected from outside elements such as dirt or water. The three wheels on the bag as well as the several handles, allow for the bag to easily be moved from place to place without fuss.
Christmas Ornament Storage
Many Christmas tree ornaments are delicate and priceless. Most are made of glass and can break easily if not stored properly. To avoid that risk, we carry Christmas Ornament Storage containers that vary in size. We have smaller ones that can hold up to 48 ornaments while others can store up to 120 ornaments. These containers help separate your ornaments while keeping them secure in place.
Christmas Wreath Storage
Keep your Christmas wreath looking like new when using this handy Artificial Wreath Storage Bag to store it. These bags will help keep your wreath shielded from outside dirt and debris as well as prevent it from flattening while being stored.
Outdoor Christmas Decoration Storage
Inflatables- This Storage Bag for Yard Airblown Inflatables is a must-have to store and keep all your holiday air inflatables in great condition year after year.
Christmas Light Reels- Be tangle-free next year with these easy and convenient light reels. Keep all your holiday light strings, extension cords or garland neatly wrapped up with our handy Large Christmas Light Storage Reel.
Miscellaneous Christmas Storage
For all your miscellaneous Holiday décor items, like figurines, tabletop,  mantle décor and more, we carry a storage set that will allow you to keep your items clean and organized. You can also conveniently label them!  
Check out all of our other organizational items on our site!
Thanks for reading! Happy Christmas Cleaning! 
---