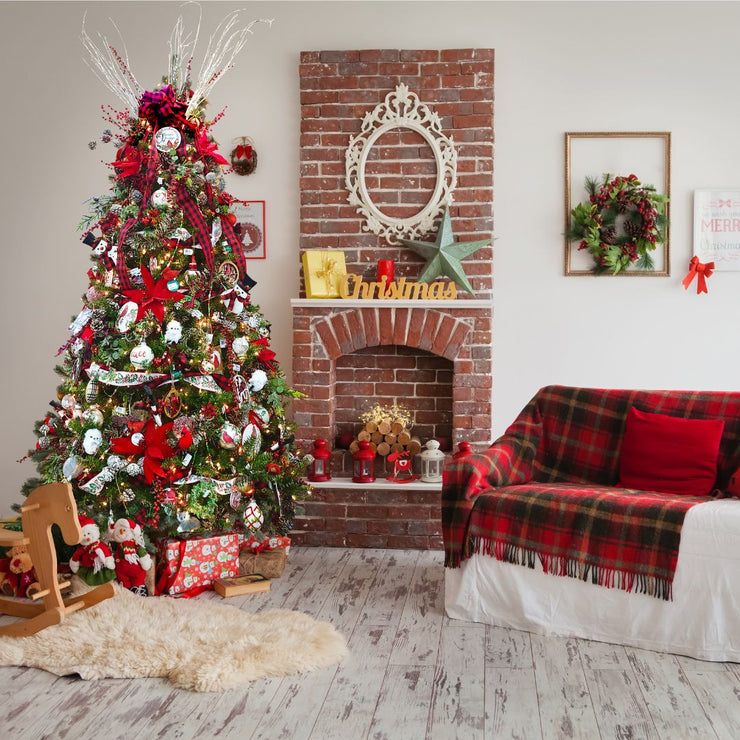 Christmas Decor Bargain Blog!
Did your Christmas tree lights give out on you? Are all of your Christmas lights on their last bulb? Outdoor inflatables worn out? Getting bored of the same old ornaments you've been using for the last couple years? Well now is the best time to take advantage of these clearance prices for post-holiday decor, trees and more. With the lowest prices of the season, we recommend those who need a refresh in the decor department, to come on over and snag these super savings before they're gone! We understand Christmas can get expensive. With 50-75% off all Christmas, now is the best time to stock up on your holiday decor for the next season and have a worry-free and budget friendly Christmas next year. Shop over 10,000 unique Christmas decor items and shop these exclusive deals in-store!
________________________________________________________________
50-75% OFF ALL CHRISTMAS!
Christmas trees
(Additional discount on display trees - In-store only)
Tree Trimmings
Shop Tree Trimmings Here
Lighting
Shop Lighting Here
Indoor Decor 
Shop Indoor Decor Here
Outdoor Decor
Shop Outdoor Decor Here
 ---
If your decorations need a refresh or you need a new Christmas tree, don't wait until next year to pay full price! Shop savvy and save some money during the Christmas Clearance here at American Sale! Plus, American Sale is the place to go to find all things needed to keep your Christmas decorations put away nice and neat, making next year's decorating a whole lot easier. Shop all Christmas storage for your trees, ornaments, wrapping paper, and other holiday storage in-store or online at AmericanSale.com
 Shop the Christmas Clearance in-store through 1/15/23 to snag these super savings! 
---