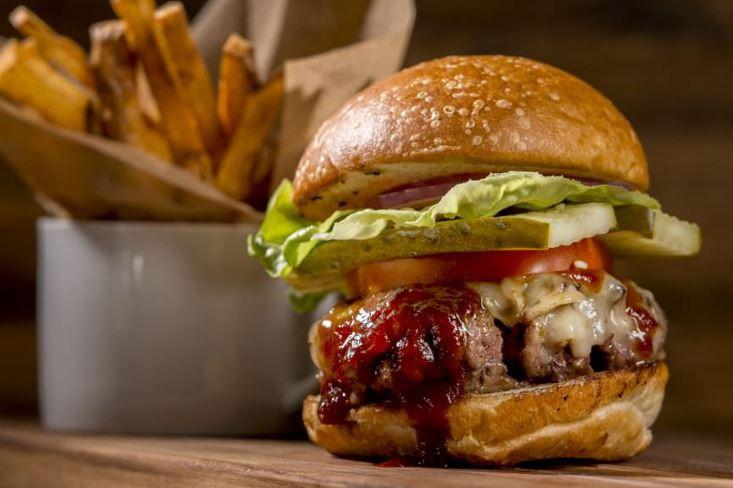 Burger Week Recipe #3 - BBQ Kaiser Burgers
Our 3rd burger recipe comes from our partners at Traeger Grills. A savory BBQ Kaiser Burger! Get your Traeger Grill going for this one!!! And enjoy!!!
BBQ Kaiser Burgers
• PREP TIME- 10 MINS
• COOK TIME- 20 MINS
• SERVES- 4 - 6
• HARDWOOD- HICKORY
This is the Emperor's new favorite burger. Ground chuck burger can easily be cooked to a nice medium rare. For a royal with cheese experience, add sauce galore and load it into a toasted kaiser bun for a gut punch of flavor.
INGREDIENTS
• 2 LBS. GROUND CHUCK, 80/20 OR 85/15 (LEAN TO FAT RATIO)
• 1 CUP PARMIGIANO-REGGIANO, GRATED
• 2 TSP. TRAEGER BEEF RUB
• 1 CUP MAYONAISSE
• 1/4 CUP TRAEGER REGULAR BBQ SAUCE
• 3 TBSP. BUTTER, MELTED
• 4 KAISER ROLLS, SPLIT
• FOR SERVING LETTUCE LEAVES
• FOR SERVING SWEET ONION, SLICED
• FOR SERVING TOMATO, SLICED
• FOR SERVING DILL PICKLE CHIPS
PREPARATION
Combine the ground beef, cheese, and beef rub in a medium bowl. Wet your hands with cold water and mix gently.
Divide the meat into four equal portions. Rewet your hands with cold water, and form each portion into a patty about 4 inches in diameter and 3/4-inch thick. (Try not to overwork the meat.) Using your thumbs, make a shallow but wide depression on the top of each burger.
Combine the mayonnaise and the barbecue sauce in a shallow bowl and refrigerate until serving time. Brush the cut sides of the kaiser rolls with melted butter.
When ready to cook, start the Traeger grill on Smoke with the lid open until the fire is established (4 to 5 minutes). Set the temperature to 425F and preheat, lid closed, for 10 to 15 minutes.
Arrange the burgers directly on the grill grate, depression-side down. Cook for 8 minutes, then flip. Cook for an additional 8 to 10 minutes, or until an instant-read meat thermometer (put the probe through the side of the burger) registers 160F. Meanwhile, lightly toast the buns, cut sides down. Watch carefully as buttered bread can easily burn.
Spread the cut sides of the buns with the BBQ mayonnaise sauce.
Place a burger on each bun bottom, and top with lettuce, onion, tomato, and pickle. Finish with the top of the bun. Serve immediately.
---